ACES Private Investigations Austin can assist you in obtaining evidence for any type of case where strong surveillance is needed
Providing personal protection is what we do best. We are well equipped with both training and experience to ensure your needs are met to the expectations of the highest level.
Our Private Investigator Austin Tx staff focuses on the following types of investigations
Our Private Investigator in Austin office can assist you in obtaining evidence for any type of case where strong surveillance is needed
Providing personal protection is what we do best. We are well equipped with both training and experience to ensure your needs are met to the expectations of the highest level.
Our Austin Investigations PI staff focuses on the following types of investigations
Private Investigator Austin
Top Austin PI in the State



Why Hire A Austin Private Investigator?
ACES Private Investigations Austin
Brandon from ACES INVESTIGATIONS AND BODYGUARD SERVICES contacted me immediately. My wife was on a business trip and he took video/photos at the Hotel. He was at the hotel 1 hour after talking to him on the phone.
Jesse Gonzalez
2022-11-08
I hired Aces Investigations and was contacted by Brandon. He set up a surveillance plan and obtained photos/video of my wife cheating. He was able to identify him using a vehicle license plate. He was highly professional and provided a detailed report for my court hearing. 10/10
I have conducted several protection assignments working with Brandon and Aces Investigations and Bodyguard Service. His extensive military background and EP training is second to none. As a fellow veteran it's nice to work with true professionals and I look forward to future missions.
My motorcycle was stolen overnight and after spending hours the next day searching for it and waiting for the police to show up Brandon from ACES called me with news that his friend found a motorcycle ditched on his property and was able to trace the plate back to me. It was right down the street from where I parked it. Based off the broken handlebar lock and entire ignition being ripped apart it looks like someone tried to start it or at least haul it off somewhere and gave up. Big thanks to Brandon and his investigative skills for getting the bike back to me within a day of it being gone. From all the stories I've heard of motorcycle theft you rarely ever see it again. Very very appreciative
Very impressed with the thoroughness and promptness of ACES! Brandon was on his A game with my case and needs. Definitely appreciate the help and the information acquired. I cannot say enough good things. It's a professional service for a reasonable price for what they can accomplish.
Needed an Austin P.I. so i contracted ACES private investigations to find my ex-wife and son who I have not seen in over a year. James Dixon and the ACES team did a great job of locating them and documenting everything they witnessed for court evidence. Thank you guys so much!
If you are considering doing business with ACES Investigator, I strongly urge you to seriously reconsider. I am normally not one to complain. Generally, I like to give people the benefit of the doubt. However, sometimes you just have to tell it like it is. I spoke to the owner Henry and ensured me that they could help in my situation. I agreed to send him a $1000 for a retainer and he assigned me my investigator Brandon. Brandon was supposed to send me reports weekly to inform me of the progress of my case and how the money was being spent. After not hearing from him for 3 weeks I contacted Henry again and informed him of the situation. Brandon TEXTED me within 1 hr and said he will send me a report in a couple of days. Well, the report never came and I haven't heard from them since! It's been 2 months since I paid and over 1 month since I have heard from them with NO report on anything! I hired them based off their reviews on Google which was the only reviews I looked at that time. Since, I have looked at their other reviews on other platforms such as yelp and saw something very differently. Please look at their reviews on other sites and you will see the 1 and 2 stars. If would have read the other reviews, I would have NEVER trusted them with my funds. ACES was nothing less than unprofessional and proven to be swindlers. I pray this review helps someone.
Monica Kalagian
2022-05-25
Brandon is an amazing Private Investigator with alot of experience!
At ACES Private Investigation Austin, we strive to ensure that the relationship between the client and our private investigator is based on trust. We offer one-on-one, face to face confidential consultations in order to help you feel at ease prior to taking your case. Our Private Investigator Austin TX firm ensures privacy and confidentiality in every situation. Our staff will help you to feel at ease during your time of distress. ACES is owned and operated by an Ex Police Officer with more than 30 years of experience in the field. We employ both former and current police officers with a combination of 50 years of experience.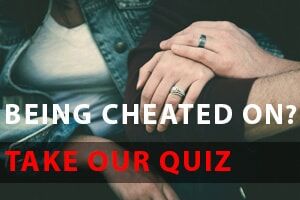 Our Austin Private Investigator Services
Surveillance
A mainstay of the private investigation world is conducting surveillance, and it's certainly no different here at ACES Private Investigations of Austin. Our team of highly trained Private Investigators in Austin spend many a day following and documenting the movements of a variety of individuals on behalf of an ever-growing list of clients. Our team of Private Investigators receive extensive training on how to conduct modern day surveillance, and have the very best in technology at their fingertips in order to complete any case thoroughly and professionally. From GPS trackers, to high tech cameras and video equipment, even spy gadgets from time to time, our investigators leave no stone unturned when it comes to completing their assignments and returning as much information as possible to our clients. And if you need the information for a court case, and specify that in our initial client meeting, we'll make sure that the reports you receive will hold up in court and be documented in a way that we can easily testify on your behalf. So contact us today and see first-hand what ACES Private Investigations of Austin can do for you.
Worker's Compensation Fraud Cases
An ever growing facet of the private investigation world, worker's compensation fraud cases can be extremely harmful to a company's bottom line. They've also been on the rise in recent years because of the rising number of people who are learning how to use the system and effectively earn a dishonest dollar. If you have even an inkling that an employee or former employee is being less than honest in regards to his or her worker's compensation claim, then you owe it to yourself and your company to investigate that person to the fullest. If you check things out and all is on the up and up, that's great and you'll have a peace of mind that you didn't have before. But if it turns out to be fraud, you could save a lot of money and prosecute an unscrupulous individual, thus getting him or her on the record as being a cheat. When you hire an Austin Private Investigator from ACES Private Investigations of Austin, we'll use every surveillance technique at our disposal to completely vet and investigate an individual's worker's compensation claim against your company. We'll also thoroughly document every piece of information that turns up in our investigation and turn it all over to you, which will allow you to make an informed decision on the best way to proceed. Just give us a call today and let us get to work on your behalf.
Protection & Security
If you feel you're in danger, for whatever reason, you might want to hire someone to accompany you and look after your well being. And we can certainly provide that service at ACES Private Investigations of Austin. Especially when it comes to your personal safety, you want to be sure that you're not in any kind of serious jeopardy. Regardless of who it is that you fear, it's probably not a good time to be alone. It's also important that you inform law enforcement if you feel like you're in danger, or we can also do that for you if you prefer. Just make sure there's a record of the person or persons you feel may be a threat, in case you need to refer to that report later on down the road. We'll also note that many of our Austin Private Investigators are fully licensed to carry firearms in the State of Texas, if you'd like the person watching your back to be armed. It really comes down to your personal preference, as it relates to weapons. So if you feel your personal safety is in jeopardy, give us a call today and put us to work on your case. We have plenty of experience in this area, so you can rest assured that you're hiring a true professional who will always have your safety and well being in mind
Locating Missing Persons Anywhere
At ACES Private Investigations of Austin, we have the tools and the expertise necessary to find people anywhere in the United States. So whether you're searching for someone in the Big Apple of New York City, in the hills of South Dakota, on the beaches of Southern California, or anywhere in between, we can find them and give you the information needed to contact them in whatever manner you choose. When you hire an Austin Private Investigator from our firm, you're hiring one of the leading investigative companies in Texas. We get the job done and we get it right the first time. So if you have someone you need to find, you've come to the right place. We use our extensive repertoire of databases to search public records from coast to coast, and we have a long history of finding people, whether they want to be found or not. So don't go with an on-line outfit that promises whatever it is that you want to hear. Go with a private investigative firm that has a long history of getting results for an expansive list of clients. Hire ACES Private Investigations of Austin and let our company get to work for you today.
Personally Conducted Background Checks
There are many times in life when you might need a background check done on a person or on a business, and we specialize in these kinds of cases at ACES Private Investigations of Austin. So whatever the reason may be, or whoever the person is that you want to have checked out, you can depend on our staff of Austin Private Investigators to work diligently on your behalf and return to you a detailed and thorough report of the subject in question. We conduct our background checks through many different methods. These include, but are not limited to, criminal and civil history reports, work histories, address history reports and whatever other information is at our disposal. Rest assured that when you hold the final report in your hand, you'll know more than enough to form a complete and honest opinion on the subject of the investigation. It's certainly better to be safe than sorry these days. And when our investigation is complete, you can feel confident in your decision on how to move forward with your case. So give ACES Private Investigations of Austin a ring today and put our team of highly trained investigators to work on your behalf. You'll be glad you did!
Tracking Vehicles - GPS Tracking
Global Positioning System (GPS) technology is one of the more effective ways of conducting surveillance operations in the 21st century, and one that we use every day at ACES Private Investigations of Austin. These devices are extremely handy in getting the job done and allow us to keep track of any subject at any time they're in their personal vehicle, or whatever other area where we've placed a tracking device. This state-of-the-art technology allows us to monitor the subject's activity and immediately dispatch an investigator to any location that seems suspicious or worthy of a closer look. We can also easily compile reports showing exactly where a person and/or vehicle is at every minute of every day, which can certainly come in handy during court proceedings. This very modern way of surveilling someone is legal in most cases, though there are a few exceptions that we can tell you about before officially beginning work on your case. So give us a call today, so we can get together and discuss your case one-on-one. After we have a better idea of what it is you hope to accomplish, we can outline our services and develop an individualized and effective game plan moving forward.
Divorce & Child Custody Cases
More than half of marriages in the United States end in divorce, which is a big reason why this area of the private investigation business has been growing so much in recent years. Not every divorce or child custody case will be messy, of course, and several are even settled outside of a courtroom. But if your case is not this simple, and you need a private investigator to work on your behalf, then ACES Private Investigations of Austin is where you want to turn. We have a tremendous amount of experience in these types of cases, and can gather information on your spouse in a number of different ways. It really all depends on your wants and needs, and how deep you need us to dig. Particularly in child custody cases, we try to be as discreet as possible and compile what we need in an unobtrusive and professional manner. We expertly gather the information and present it to you, then it's your decision on how you want to proceed. Our investigations include several different means and methods. Some ways we gather information include surveillance techniques, maintaining records and compiling photographic and video evidence of the subject. And if you need us to testify in court on your behalf, we'll be ready to do so. Hire an Austin Private Investigator from ACES today, and let us get to work for you.
Contact Our Private Investigator Austin TX Office
Our Austin Private Investigator Division is made up of Ex Military and Police Officers. Whether you are looking for a Austin PI full time or for a contractual security service team, ongoing surveillance, our offices can assist you with your security needs. With offices throughout the state of Texas, ACES is statewide and can collaborate on your case in any city no matter the subject of the investigation.
Best Private Detective Austin Team
We pride ourselves in being a professional, discreet, and transparent investigation agency that delivers results to our clients every time. We service Austin, Round Rock, Georgetown, San Marcos, and Killeen TX. Workman compensation fraud and infidelity cases make up about 70% of our investigations. We use the top technology products in the market today and our All of our Private Investigator Austin staff are trained and licensed in the State of Texas. Investigator & Austin PI License #C18098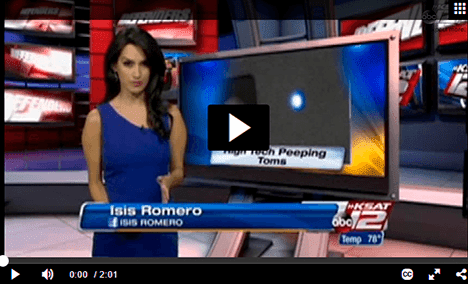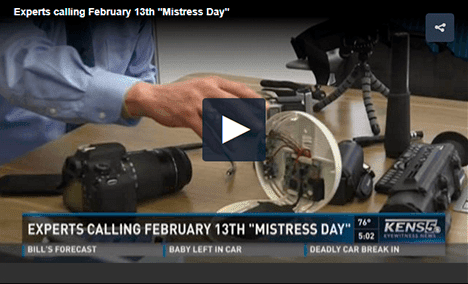 Contact Us!
Call the best private investigator Austin, TX firm in the city for discreet consulting on your case.
After consulting with you, one of our Austin PIs will collect information about your case and begin working on it ASAP. We have offices throughout the state of Texas.
Whether your case needs investigators in several different cities at once or just in Austin, ACES is a fully staffed security and investigations firm.
We specialize in surveillance and have very high success results with infidelity investigations. Our Austin PI staff is made up of prior military, law enforcement and licensed professional investigators who have years of experience, so call now!
Additional Services
ACES of Austin, Texas also provides bodyguard, executive protection and armed security guards for events or personal security. Call now for more information.
For a free consultation with our Private Investigator Austin Texas Staff