Hire a Private Investigator for a Cheating Spouse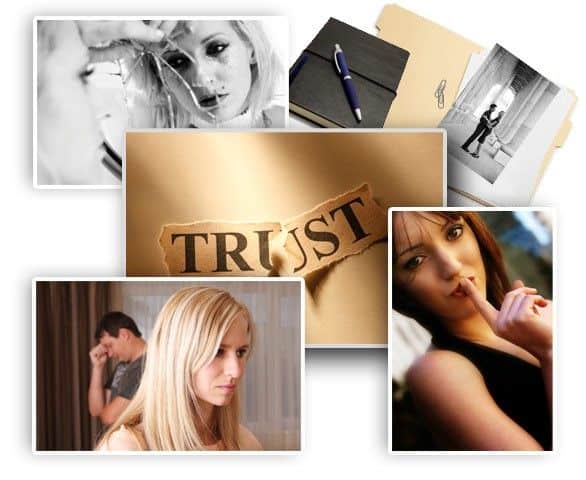 Whether you're a man or a woman, it is said that when your spouse or partner is cheating, you will always have that "intuition", like some formidable force is telling you and giving you all sorts of a red flag that your better half is better off with someone. Fact is, your gut feeling, no matter how true it is, will not help in the divorce proceedings. You need solid proof — you need to know what and where to dig, you need information that is both admissible and has weight in court.
It's one thing to prove infidelity but it's another thing to have real proof to help with your battle with the custody of the kids and collecting alimony.
Private Investigators are experts in finding hidden assets.
"What's mine is yours, what's yours is mine" — in an ideal world probably, but at these times it's more like "what you can't find is mine and mine alone." This is where a PI comes so much in handy, with an access to records and database including and not limited to checking for off-shore or hidden bank accounts.
Private Investigators can help with a custody battle.
Let's admit it, the most affected persons in a divorce are the children, but by hook or by crook, we'd do anything to win the custody of our children. Hiring a PI can help you get critical proof such as surveillance videos and photos of your spouse being reckless with the kids and so much more.
Why make things hard when PI's can make it much easier?
Private Investigators Also Provide Private Security & Bodyguards
We have a special team dedicated to security, most all of our staff are ex military or ex law enforcement. Stalking after or during a separation is very real and can become extremely dangerous. If you fear for your safety, its best to hire a professional. ACES has provided executive security to country music stars, actors, and many professional athletes. We are one of the top rated security companies in Austin. Just because we have provided security to the stars doesn't mean everyday people cannot afford us, we are very competitively priced in the Austin area.
Hiring a PI is no sweat! All you have to do is follow these guidelines:
1. Background check. It's ironic that you are investigating you investigator but checking reviews and write-ups about their services will help you in the long run. Check for certifications and identification. Any illegal acts performed by the hired PI is your liability so it is crucial that you hire a professional
2. Adequate Insurance Coverage. While on the job, accidents may happen to result in damage to someone else's property but if the PI has adequate liability insurance then this should not be a problem.
3. Have a thoroughly specific contract. Services you'll be paying must be detailed and specific to protect yourself from liability.
4. Recommended and preferred. Hire a PI who is recommended and preferred by people you know. Check for references and hire those that have excellent track records.
Keep in mind that everything must be obtained legally to favor you in any court proceedings and hiring the right Private Investigator will definitely get you there!